buy now
For fast free immediate shipping, you can purchase our masks directly from our Amazon store using the links at the bottom.  Depending on your location, you can receive our masks with free Prime same day or next day delivery.
For special orders, including special requests or bulk order, please email us directly at:  sales@cuvu.ca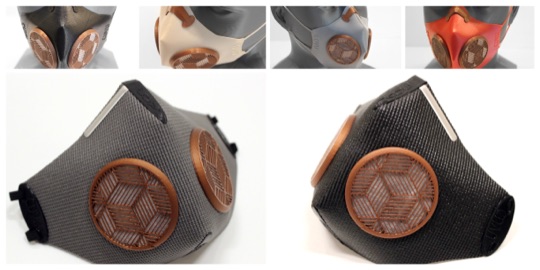 At CUVU we are passionate about finding ways to breathe cleaner air, whether indoors or outdoors. Our focus has been finding solutions for those exposed to polluted or compromised air, and those suffering from allergies and asthma because of bad air: pollution, smoke, dust, pollen, spores, dander and pathogens flying about. This aim has led us to create the ideal products for anyone who cares about clean air.

CUVU is based in Ottawa - Canada, where all our patent-pending products are uniquely designed and manufactured from scratch and assembled one by one, with care and dedication. Filter fabrics are manufactured by 3M in the USA.

Stay tuned for our next exciting product that promises to revolutionize the way we clean and detoxify our indoor air!